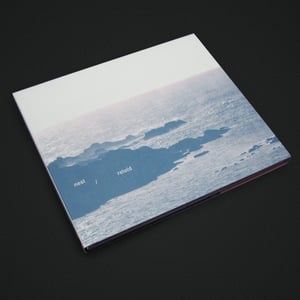 £

7.99
Debut LP from Nest on the Serein label.
Released: 31 Jan 2010.
Duration: 54:46
'Retold' is an apt title for this body of work, at times light and serene, other times dark, brooding and sinister - Nest are expert storytellers. Taking cues from film soundtracks and contemporary classical music, the story is woven using a myriad of instrumentation. Dulcet piano tones are backed by string and horn arrangements, unidentifiable plucked instruments and the sound of the Welsh harp; often heavily processed, Retold is an album that has as much in common with experimental electronic music as it does with modern classical composition.
Nest is the collaborative project of Otto Totland and Huw Roberts. The first six tracks on this album were originally released in 2007 on the eponymously titled Nest EP; they are presented here again having been remastered alongside five new pieces composed in 2009. A revised edition of the track 'Cad Goddeu' was created especially for this release.
Tracklist:
01. Lodge
02. Kyoto
03. Marefjellet
04. Charlotte
05. Cad Goddeu Revised
06. Trans Siberian
07. Wheatstone
08. The Helwick
09. Far From Land
10. The Twelve
11. Amroth
Click here for sample tracks and aditional info via the Multilink blog.